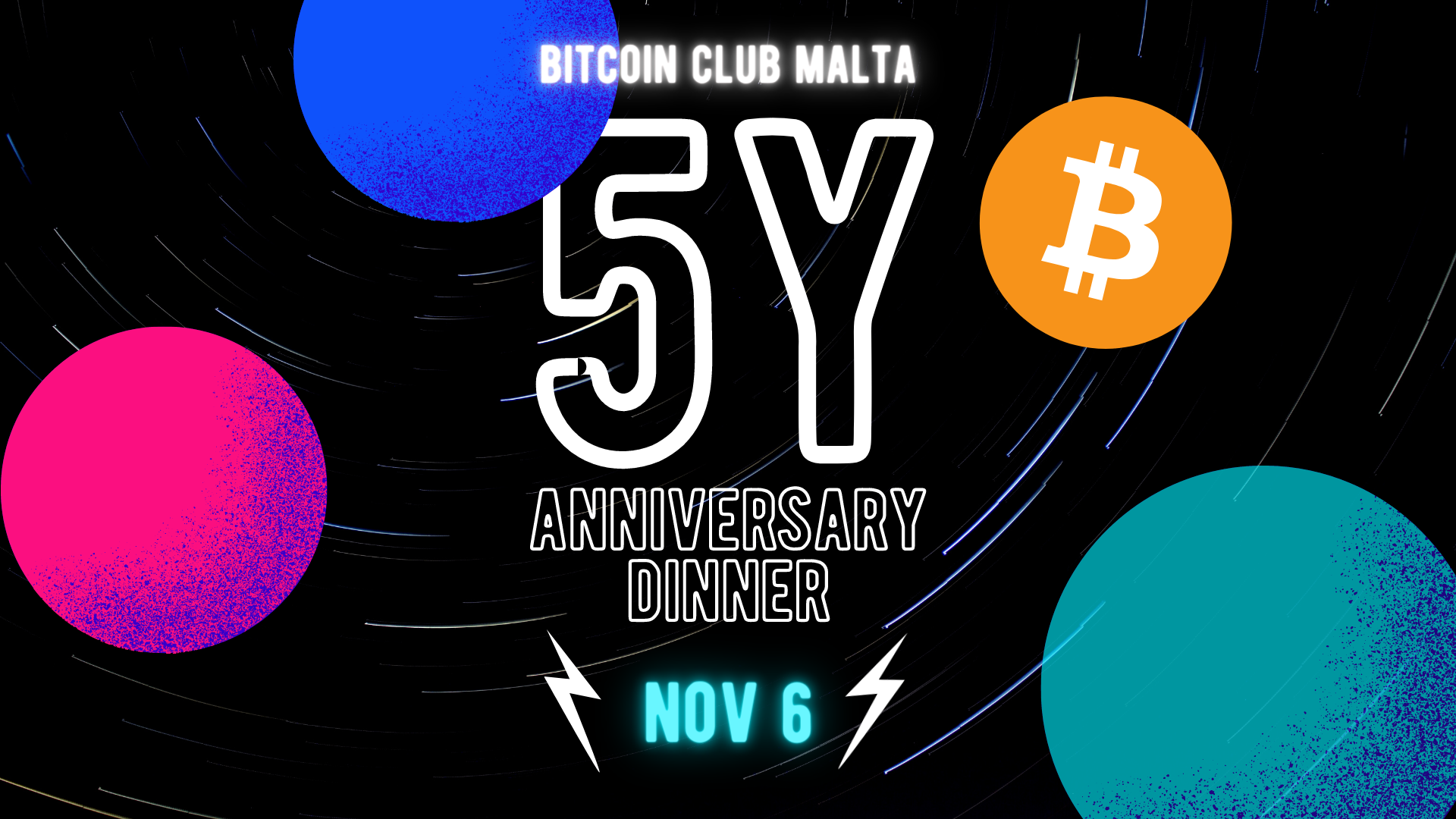 On a rainy day in November 2016…
It was already dark outside when a projector was switched on and drinks were put in the fridge in an old farmhouse close to the end of a Gozitan village. A mixed atmosphere of excitement and uncertainty was in the air. What will this evening bring, what ideas, decisions, relationships could spark off. Seven remnants gathered that night and our first Bitcoin Meetup will always be remembered. Little did they know that bitcoin will go up forever, and that the bitcoin meetup would become a long lasting tradition.
To celebrate the 5 years existence we are inviting our friends and peers to the anniversary event.
Nov 6th starting 7PM @ Tiffany's Lounge in St Julians. 
Please book with the link below as capacity will be limited.